Bedknobs and Broomsticks : In the time of World War 2, An apprentice witch, three children and a cynical conman search for the missing component to a magic spell useful to the defense of Britain.
Bedknobs and Broomsticks, always stand out in my mind as being a very enjoyable comedy, which seeks to educate as well as entertain whoever watches it, though it fits more into the 'family' genre I tend to think that is a film which is made for anyone to enjoy. It's classified as suitable for all ages, and there is nothing really crude or narcissistic about it. It's just a very enjoyable, playful comedy which is full of fantasy and adventure in it's story telling. That's basically it.
Into that simplicity the majority of viewers should be aware that this classic Disney movie. So much so it was re-released in aid of celebrating Disney's 25th anniversary. It is quite an uncomfortably long film, it is over two hours long. So it's probably better suited for those with a longer attention span or better suited with partial viewings.
The framework of the film, or in other words 'the synopsis' is : World War II Setting, Nazi invasions, and bombings in London. What baffles me about the setting is the fact that the main characters never seem frightened by the war or soldiers, though the children talk briefly about losing their parents to the war, only for it never to be brought up or mentioned again.
The conclusion to the film involves a drawn-out battle between the main character and a small group of invading Nazis in which the enemy soldiers wield swords and machine guns against her. Despite this apparent violence, no blood is shed, no one is hurt, and the main character retains a smile throughout the entire battle. So it's adapted friendly approach is probably there for the sake of not upsetting any younger viewers in the audience.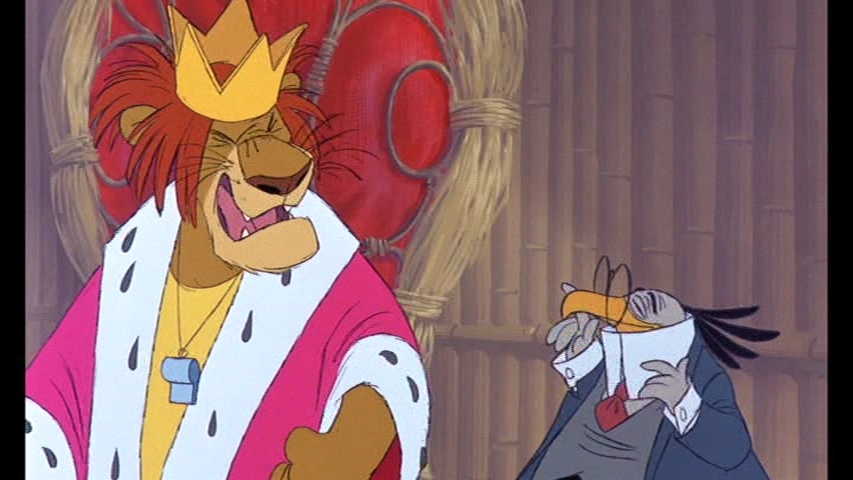 Like many classic Disney
films such as Mary Poppins for instance is
, the more dynamic parts there are in 'Bedknobs and Broomsticks' is match by the number of less compelling scenes, which come across as being a little under par, at least as far as young children would see it.
Several scenes focus entirely on the adult audience, including a melancholy song by Miss Price about the benefits of being single, which might lose the attention of the youngest viewers. The animated portion on the island of Naboombu is a lot of fun to watch. Children and Adult audience's alike would most likely enjoy the over exaggerated characters and their comic shenanigans as they compete in a vigorous football match.
But the dance routine in the middle of the film, which is ridiculous and the dramatic final battle scene drag out for far too long for even more developed attention spans. Also, the war-time theme and occasional sexist remarks make this film feel dated. Overall, this is a mild, family-oriented comedy about the ability of individuals to make a big difference. 6/10
NEXT : Great Expectations