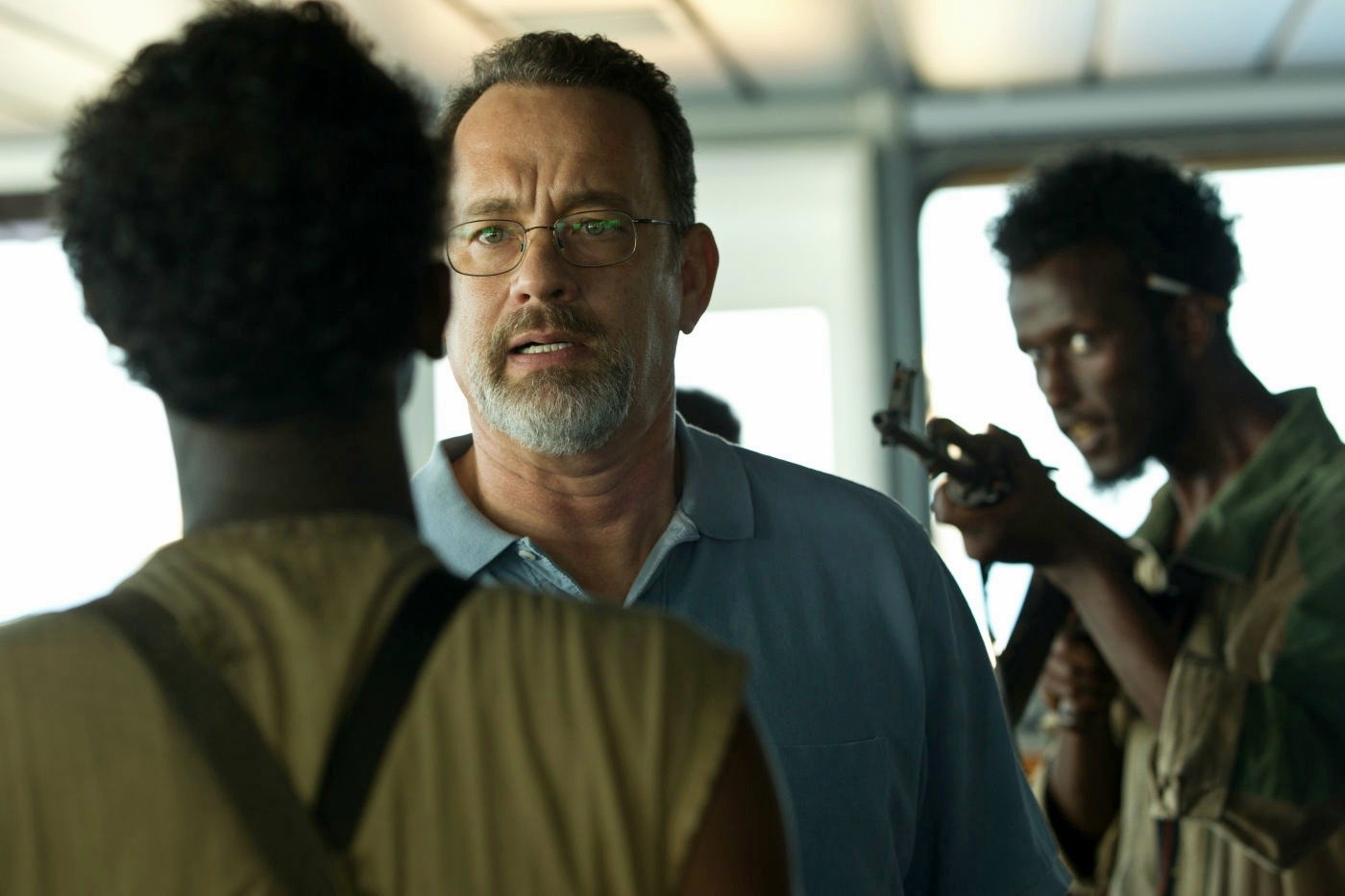 Captain Philips : A film interpretation of an Incredible true story of the man Captain Richard Phillips and the 2009 hijacking by Somali pirates of the US-flagged MV Maersk Alabama.
Hey Everyone
This week, I will be reviewing Captain Philips. A Film of which tells it's audience the incredible true story of Captain Richard Phillips, and his experience when his cargo ship gets hijacked by a small group of Somali pirates.
This film demonstrates the struggle of power and status, It pushes the limits of tension and suspense, I am telling you once the action kicks off, it's non stop until the end.
We've had a lot of films released this year, some have been great films and others have been less successful, in my opinion 'Captain Phillips' is up there as one of the best films released in 2013. I say that because of the fact of it's diversity, it's informal with it's facts with it being a true story, and it's dramatised with it's moments of tension and suspense.
Tom Hank's performance in this is incredible, he's so good at showing fear and even though in some scenes you couldn't tell he was showing fear, you knew deep down what he was feeling. for instance when Captain Phillip's ship was being taken over by the pirates, even though he was very calm and controlled, you could see in his face that Phillips was petrified and that's is super class acting. really top notch stuff.
I honestly think that they got the casting right for this, the director 'Paul Greengrass' selected his actors well, and they delivered the best possible performance, even some members of the crew who are supporting characters and minor parts all do a class job.
The Story goes, that on the 28th of March 2009 Captain Rich Phillips sets off on a journey to Africa, on board a cargo ship. It is to their surprise that the ship gets boarded by armed Pirates who wish to steal their cargo. They take £30,000 and Captain Phillips hostage in a life boat, from that point on it is up to the U.S Navy to resolve the situation constructively, and save Captain Phillips.
Here's a clip
If I could just go into the negatives of this film, very quickly I will say that I didn't approve of the camera angles in this, and they way it was shot. It was all quite wobbly and all over the place, it was like watching an episode of 'Kath & Kim'. It didn't feel to me shot to the potential of an action blockbuster, it just seemed to me quite shifty and not as greatly shot.
That was my main concern with 'Captain Phillips' the camera angles, were below par. It does drag out a little as well, this film is quite long to keep the suspense going for 134 minutes is no easy accomplished challenge. Things could have been cut to speed things up, and the story could of progressed a bit more light hearted.
On a lighter side, I was very impressed with the trailer. I have to say, I thought the trailer was excellent, it made me really excited to go on and watch this film, it's edited really well and you get a lot of action taking place in it, and you get a brief understanding of what the films about.
So I am very sceptical when it comes to talking about this film, having now seen it. I like the concept and the story is good, The acting and the advertising is superb, however the actual finished product is a little let down by dodgy camera angles and dragged out scenes.
So all in all, I liked 'Captain Phillips' but I didn't love it. I wouldn't buy it on DVD. but what I will do is give it 7/10.
Thank you for reading this review.
NEXT WEEK: I should hope to review 'Gravity' as I'm seeing that soon. Hopefully a review of that, should be up next week.