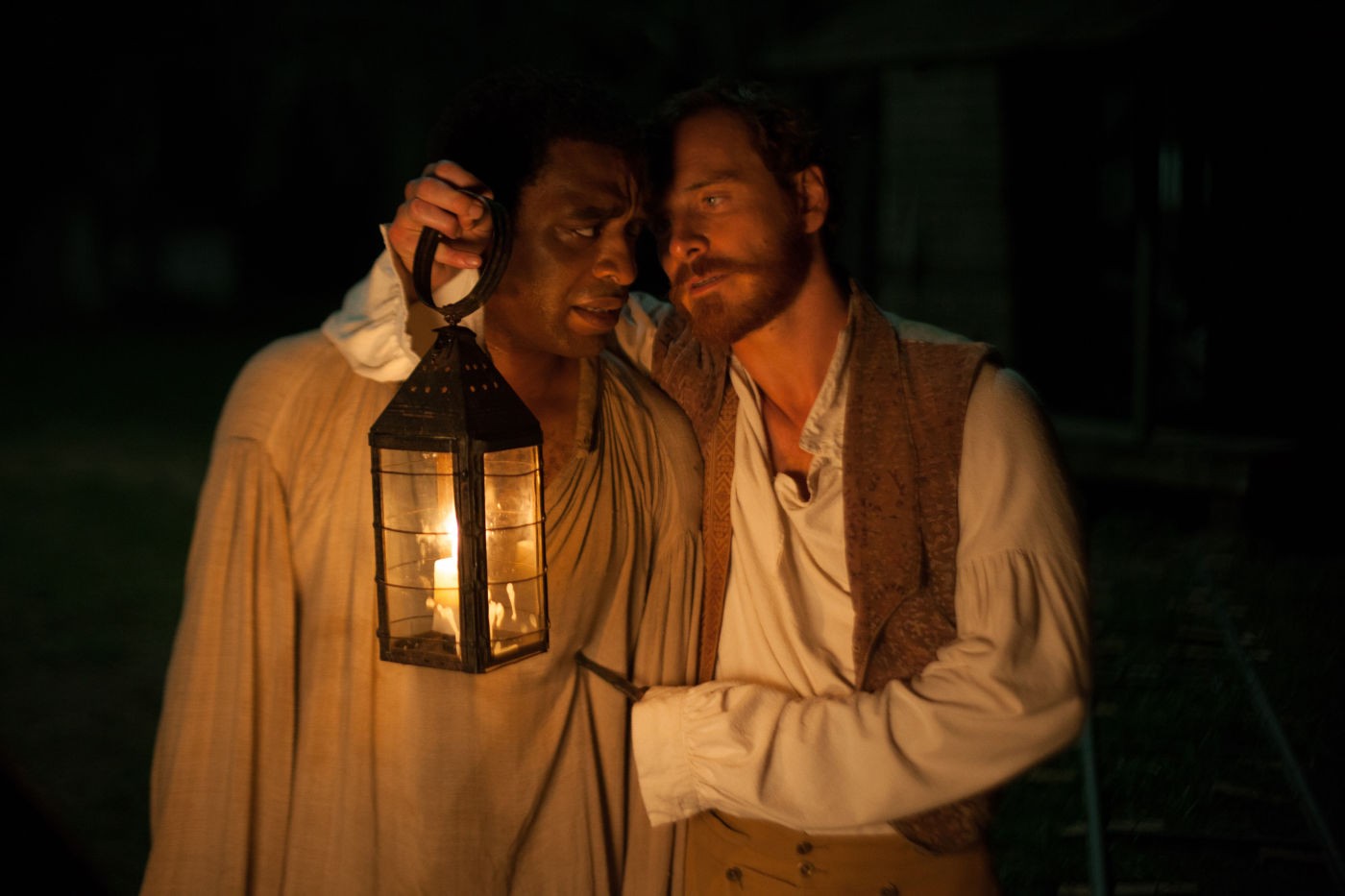 The Story of how musician Salomon Northup was betrayed, kidnapped, sold into slavery and most importantly how he managed to survive and get out of it.
So Yesterday, I reviewed Mandela : Long Walk to Freedom which gave us an insiste into the life of an inspirational character of Nelson Mandela. In 12 Years a Slave we witness the aspect of the life of Soloman Northup when he was kidnapped and sold into slavery.
Directed by Steve McQueen, 12 Years a Slave, tells the powerful and moving story of how one man can fight for his survival and for his freedom. All the way through the film, we engage in what becomes of this character and his life experiences of having his life changes, his identity changes and most importantly the way people see him changed.
I was very interested in this film by the trailers, because the trailers got me engaged with the concept of the story. Thinking the story looked good. I thought, okay lets give it a go. So I went along and watched it at the cinema. I was very impressed with the outcome. Though some scenes were upsetting and difficult to watch, it was a very powerful and moving drama. Which to be fair could of been done as well on the half the budget and done part by part as a drama on Television.
Now the life experiences of the 18th centurey towards natives were terrible and discriminate what we now have today, where we treat black natives as equals. back then, it was different. Solomon was one of many natives taken away and sold into slavery across America. We just learn it from him and his point of veiw because he was a very important embalism of sociaty before he was kidnapped. He was born a free man, he was respected amongst his pears, he had a wife and children and was all the wiser for being someone who was an expert on the violen and apprechiating everything he had.
After he was kidnapped Solomon was sold to a parshal yet nice man played by Benedict Cumberbatch, who listened to him and what he had to offer. Soon after getting into trouble and having peril for his life, Mr Ford has to pass on his debt to Edwin Epps played by Michael Fassbender who is by far a complete contrast to Benedict Cumberbatch's character. He is a vile, nasty man, who seduces his life stock.
So there is a contrast of niceties and nastiness in the story, which is portrayed across very clearly as if the two are side by side.
There are also moments of Segregation and Racism. Segregation being the slaves lived in cabins, while the residents lived in a big house. Yet being faced with hard labour and having his life on the line every day of the 12 Years Solomon was a slave, he did what he needed to do to survive. In the end he seeks help from Brad Pitt, and the importance of Brad Pitt is he's the one who gets Solomon out of being a slave. He can no longer be treated as Plat anymore. He can go back to his life as Solomon and be free again.
Truly incredible story. Here's a clip.
It's hard hitting drama's like this always do better with me, in comparison to a cheap comedy for example. I don't know what it is. But I just think I can get more out of watching dramas like this as it teaches me the odd life lesson or two.
Chiwetel Ejiofor
gives an excellent performance, and plays the part with every depth of emotion he has. To which you really feel it, every intense moment to every happy memory. He made the real man come alive for us to embellish. For that I thank him. As I thank Idris Elba for his performance as Mandela.
I thought all the additional information after the film had finished before the end credits went out, was in turn an excellent send off. It finished on a really straight playing note.
Judging the story as a story, very strong indeed and ticks mostly all the boxes for me which is good. As a movie, I hope it does well at the BAFTA's and the Oscars. It deserves to do well. I won't be disappointed so much if this doesn't get best film, but if it does I'll understand why. It's a very well directed, well told story with excellent acting all the way through, and powerful music to guide you along.
I will give 12 Years a Slave a 9/10.
Thanks for reading this review.
NEXT: I will review 'Love Actually' I'll post that review on Sunday the 26th of January 2014.