Harry Potter : Year Seven - The Deathly Hallows
Part One : As the magic world comes under the darkest threat of all, Harry and his friends are racing against time to destroy Voldemort's Horcruxes. On this quest Harry learns of the existence of three most powerful objects in the wizarding world: the Deathly Hallows.
Hello Film fans
Welcome to the last of my Harry Potter reviews. I know it's been a long week reviewing these films day by day, throughout the week. Now I reach the final certain with Harry Potter, I can finally rap things up and give you a basic synopsis on what I thought of the ending, and what I think of all the Harry Potter movies in general.
The Deathly Hallows, is the last story where Harry does battle with Voldemort one last time to decide which side prevails, good or evil. It's very much a last chance saloon showdown really, but with magic and a dark, spine chilling synopsis to the plot.
This story was split into two films, for reasons I still can't quite understand to this day. I think they decided to do it to make the film franchise last a little longer, or perhaps it was due to the fact that they could make more money from making two movies or whatever, the whole thing was an experiment of some sort, for me this weird format, it worked for this story. It's an idea that I'm overly kean on.
Part 1: Voldemort's power is growing stronger every day. He has now gained control over the Ministry of Magic and Hogwarts. It's left up to Harry, Ron, and Hermione to decide how they are going to finish Dumbledore's work and find the rest of Voldemort's Horcruxes and destroy them to in turn defeat the Dark Lord,himself. But little hope remains for the Trio, and the rest of the Wizarding World, so everything they do must go as planned.
Part 1 in every sense of the word, is okay-ish. I mean it was different to see them out of Hogwarts, It brought the trio together. the tension was their, It was very dramatic. The ideas presented were current and told the story well.
The production did another amazing job, the director David Yates was very precise and to the point with his camera angles, effect wise - nothing was introduced that I hadn't seen already. Again things progressed a bit slowly, I think more development was being made on characteristics which in turn interrupted the story telling a little. so in all fairness It's okay-ish. It's basically Harry, Ron and Hermionie on the run looking for Horcruxes.
Part 2 is when everything comes to it's climax, I don't think Part 2 is in any sense better than Part 1, I think both parts come side by side. they are both as good and bad as each other.
Part Two : Harry, Ron and Hermione continue their search for Voldemort's remaining Horcruxes in their effort to destroy the Dark Lord. but Voldemort is determined to kill Harry before he can destroy him, forever.
Now Part 2 is in every sense more dramatic than Part 1, it has a real great pace. Lots of good fantasy fight sequences, brings excitement to the finishing story. It starts where Part 1 left off brilliantly, a very moody atmosphere where Hogwarts isn't a very pleasant place, anymore and Snapes headmaster. Very dramatic battles and in all fairness, a fairly decent ending. The film itself, It's not a fantastic film. However having said that it was a good way to rap things up and end it.
'Deathly Hallows' together judging from Parts 1 and 2 together. I think it's every sense an okay story, Part 1 is okay - not much happens and Part 2 isn't all that fantastic, but gave the Potter movies a decent send off. I mean that last send off scene, at the train station was just so cringe worthy, I laugh at it.
I will give the Deathly Hallows a 7/10 for both parts combined.
For the Harry Potter movies in general, there a great trill and adventure watch especially the first two movies. It's only when things start to get more serious, that you need to have your attention on it. These movies can sometimes be witty and daring with humour, sometimes the laughs are there, sometimes their not.
Daniel Radcliffe as Harry Potter is fantastic, he was very strong in role and was Harry Potter.
Rupert Grint as Ron Weasley, who was in every sense of the word a bumbler and the joke of the trio, an all rounder and confident performance. He is very enjoyable to watch on screen.
Emma Watson as Hermonie Granger, again brilliant. The brains of the trio. she doesn't let her looks personae what her characters about. overall very good.
Ralph Fiennes as Voldemort, very creepy and sinister and chilling, was very good at communicating to children that he is a villain.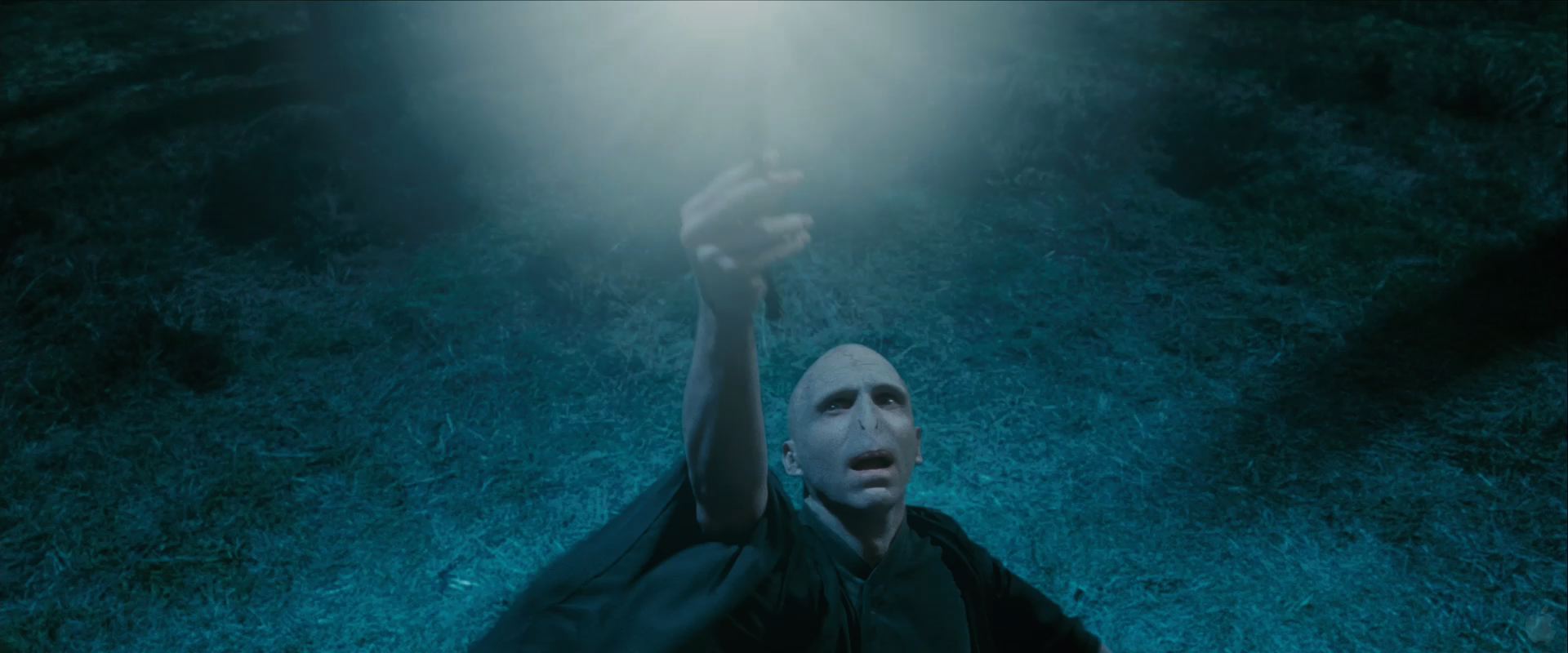 So overall, thanks for reading these reviews guys, I've enjoyed writing them and sharing my thoughts on them. I'm pleased to say I've done all the Potter films now.
NEXT TIME : I will review 'Broken City' starring Mark Wahlberg, Russell Crowe and Catherine Zeta Jones. I will post that review on Wednesday the 10th of July 2013.