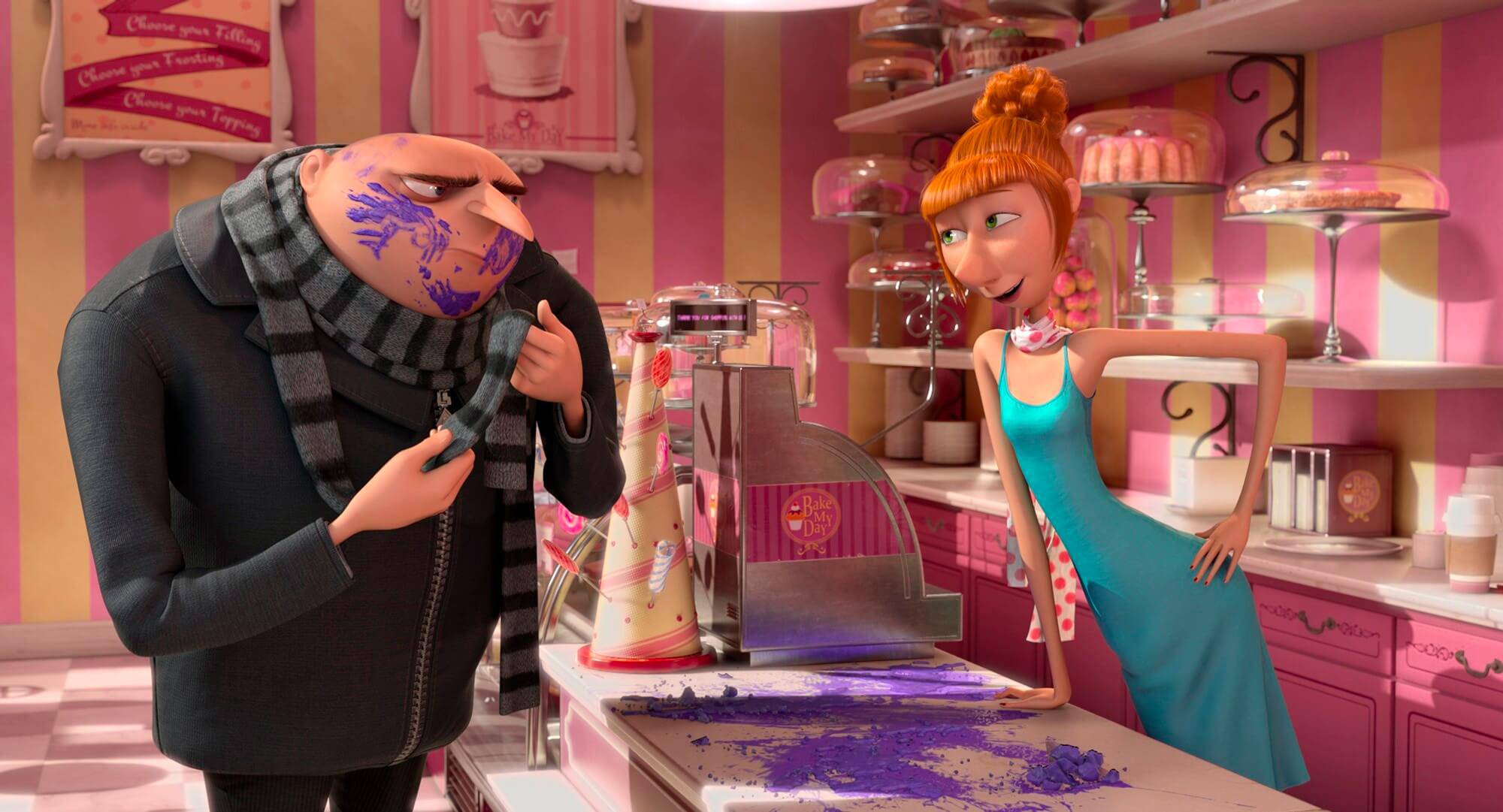 Despicable Me 2 - After Stealing the moon and saving the world on the same day, Gru has a family now and is a well established parent. However he is recruited by the Anti-Villain League, a top secret organisation which deals with unravelling the evil plots of villains. To help Gru out in this powerful new super criminal organisation is his partner - agent Lucy Wilde. Together the two of them have to go undercover in a shopping centre to find the identity of the villain in this story.
Hey everyone
Welcome to my Despicable Me 2 review, in today's review I am obviously going to be talking about 'Despicable Me 2' and my thoughts on that as a film and as a concept.
After viewing and liking the first film and seeing the trailers, I was very much looking forward to Despicable Me 2. The problems with most sequels is you get a regurgitation of old ideas, which get silly. However as an idea, I was very impressed, it's a far much better developed concept, new great ideas coming in and there all very good. It's funnier, it's bigger, you get to see more of the characters you loved in the first film. I thought this sequel brought more development to the character of Gru. I liked the fact that he just wants to settle down and do other things. It brings a new aspect out to his character which is different and allows variety to be shared out amongst the viewers watching.
The minions are back, just being their usual silly selves, they haven't changed that much. They're still the same silly creatures that we grew to love in the first film. A lot more happens with the minions in this film, for which the villain of the piece is kidnapping the minions for reasons which are yet unknown until the climatic unravelling moments of the film, of which I won't give away, I don't wish to spoil this if you haven't seen the film.
The Three girls - Margo, Edith and Agnes are back. More development is made to the characters of Margo and Agnes, not much happens with Edith in this film, but I'm sure that the writers are getting there, but for the moment we get a lot more interesting development to Margo's character and to Agnes's character. Margo gets her first experience of boys and going out with a boy. With Agnes we get to know about her relationship with Gru and what she makes of him as a dad, how much she wants a mum. It's good development and the story partly progresses through those characters, which is good. It helps drive the story forward.
Gru's ultimate roll in this new story is to go undercover in a shopping centre and uncover a deadly position which turns anything - objects, animals, people into horrible versions of themselves. Gru suspects its an old nemesis of his which he knew back in the days where he was a villain, Eduardo or El Macho. Spoiler alert to those who haven't seen the film, it turns out to be him - no surprise to me as a viewer, I had my suspicions as did Gru.
It wasn't a well kept secret in the film, which lets it down a little. Another person is framed for having the a sample of the position in his shop, but the problem with that is, the writers of this film don't explain how the position got into his shop, or if they did I missed it completely, and this unknown possible suspect of a character voiced by
Ken Jeong (Mr Chow - Hangover Trilogy) being framed, makes no sense because the writers don't explain how the position got into his shop in the first place to frame him. It's little misplacement's in the script which let the story down, which a shame because it has a great storyline.
I can only really judge this film, on the strength of the story - wither that's any good or not. What development has been made to the characters - if any. I can't really go into detail about camera angles, certain shots or sequences, because there none that stick out to my mind in this as an animation, than they do in a live shot action film for instance. That being said, I loved Despicable Me 2, It was really funny, I laughed on many occasion. The story as I said was fantastic, a much better developed plot than the first one, much much better. Character wise, again stepped up, very much improved - really pleased with that. I sincerely hope should a Third film get made that they can top what they've done. I'm excited to see what they got planned next.
Overall, this film is mainly based on the story and it's characters and nothing else, if neither of those things inspire you to watch it, I suggest you go watch something more to your taste.
I'll give Despicable Me 2 - 8/10
Thank you for reading this review.
NEXT TIME: I will review 'Now You See Me' - Ocean's Eleven but with Magic. I will post that review on Wednesday the 7th of August 2013.